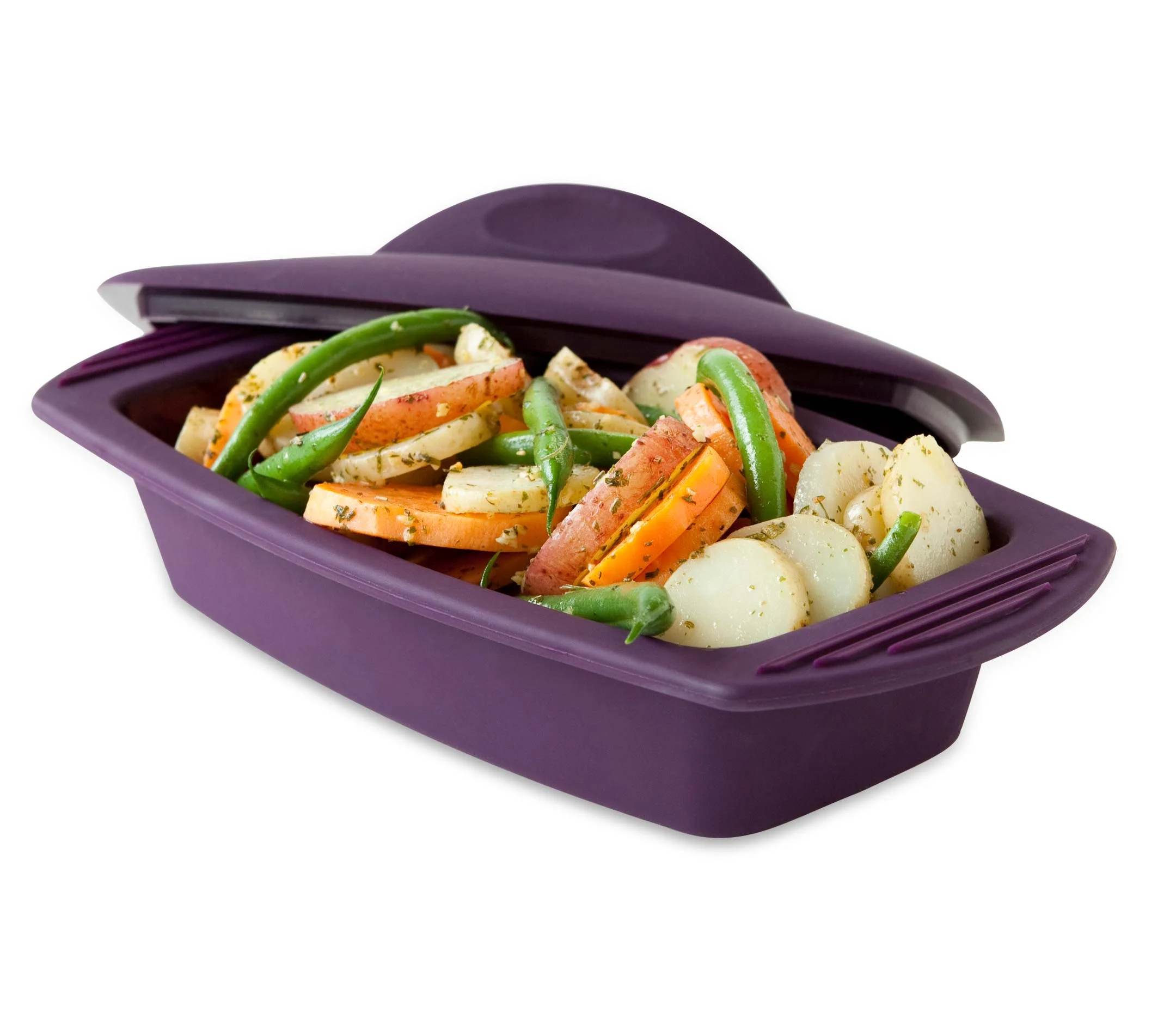 Easy to clean. Easy to serve. Rectangular, silicone steamer is perfect for side dishes & desserts.
Dimensions: 10½" x 5¼" (26.5 x 13.5 cm) | Volume: 875 ml (3½ cups)
Microwave fajitas, salmon, veggies, oatmeal & popcorn.
Holds 3½ cups for 1–2 servings.
Pair with the Good Food. Real Fast.™ Meal Kits.
Download the digital product information guide HERE.
CAUTION: Contents may become very hot; use oven mitts and be cautious when removing the lid.