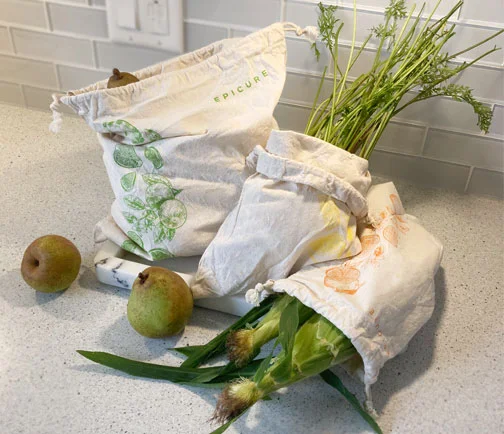 Eco-friendly alternative to single-use plastic bags. 
Large: 15" x 12⅗" (38 x 32 cm) Medium: 12⅗" x 8⅘" (32 x 22.5 cm) Small: 10⅖" x 7" (26.5 x 18 cm)
Made from organic cotton, these bags are lightweight, strong & versatile. 
Use to store produce such as potatoes, onions, or citrus fruit at home
No need to search for a plastic tie, the drawstring makes it easy to cinch shut.