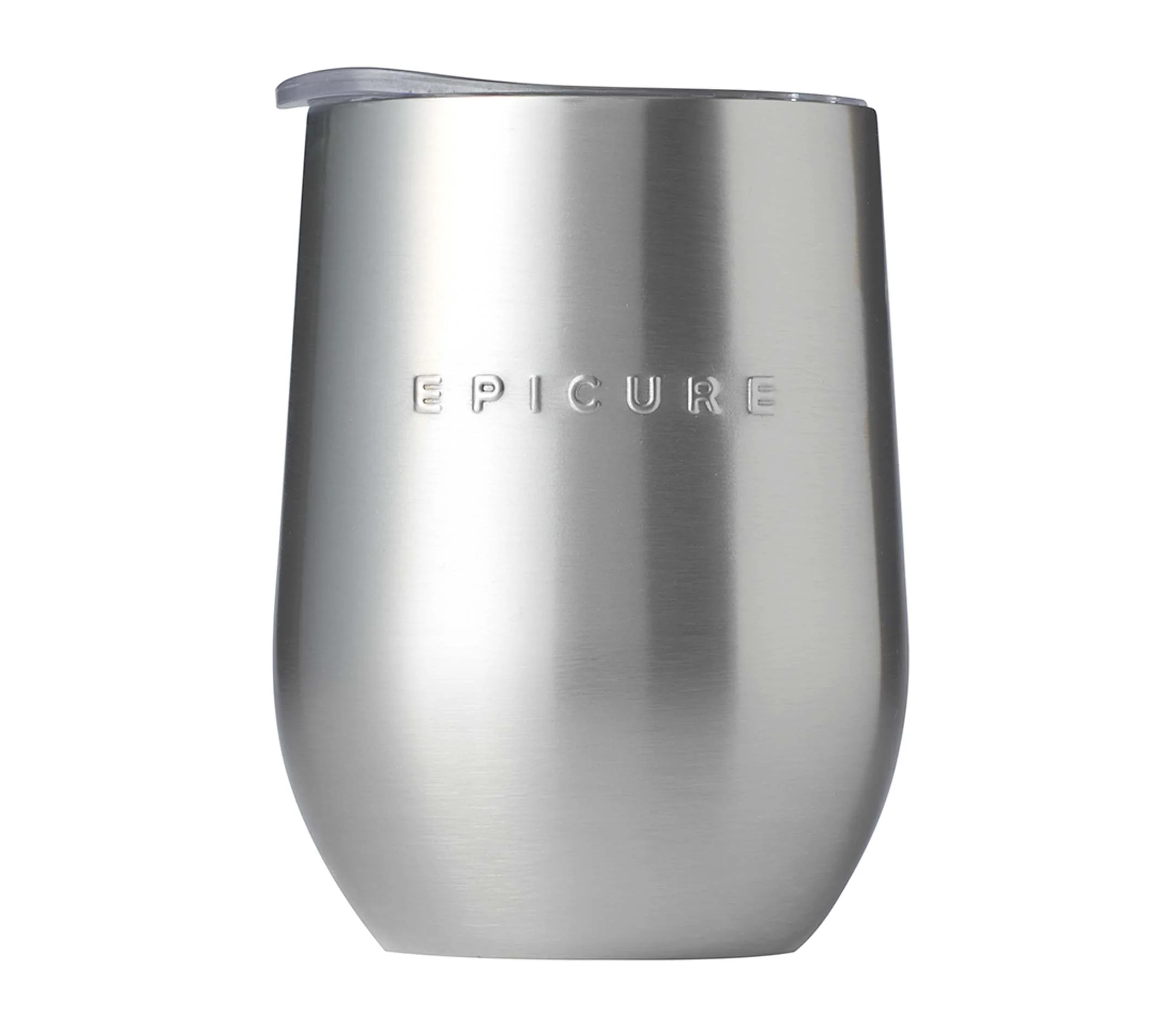 This sleek, stainless steel tumbler keeps beverages hot for 3 hours or cold for 6 hours. 
Enjoy your fave hot or cold drink at just the right temp, while at home or on the go. 
Features a double-walled, no-sweat design and a splash-proof lid.
It's the perfect choice for hot tea on a cold night or iced tea on a hot afternoon.