Dolce Vita Latte Mix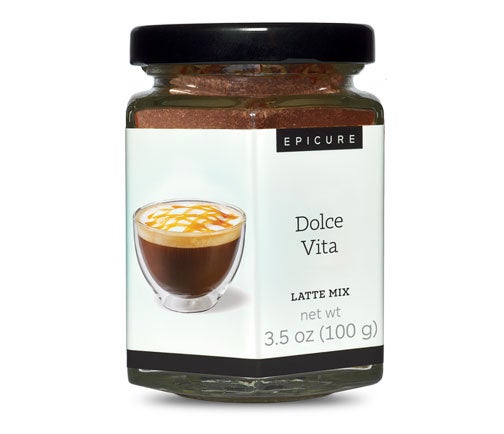 100 g (3.5 oz)
Experience an aromatic coffee blend with notes of vanilla, burnt toffee, and salted caramel—at only $1.50 per serving!  
Made with organic coconut sugar, organic cocoa, and pure vanilla extract. 
1 serving contains 101 mg caffeine.  
Blend is vegan and sugar conscious.  
Great with any type of milk or non-dairy beverage!  
 Enjoy your first sip of coffee in the morning and then live your best dolce vita!