Savour your favourite seasonal treat—anytime the craving hits! The EXCLUSIVE Perfectly Pumpkin Spiced Latte Kit is everything you need to quickly create your own delicious, better-than-café-quality Pumpkin Spiced Lattes, for at-home enjoyment or while on the go!
YOUR PERFECT PSL
WHENEVER, WHEREVER


Exclusive Price: $14.50 | Savings: $14.45 | Retail Price: $28.95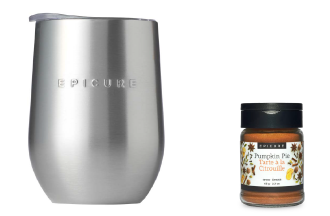 COLLECTION INCLUDES:
Pumpkin Pie Spice (1)
Ideal Temp Tumbler (1)


August 31 – September 30, 2020
Contact your Consultant to book your virtual Cooking Class today!