Sylvie's Italian Chocolate Mousse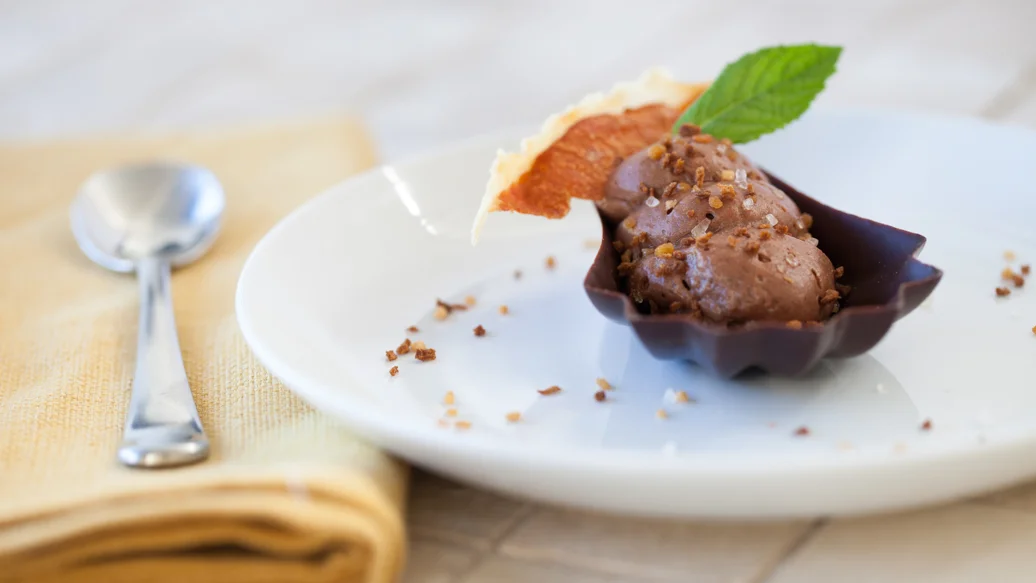 25 min
12 servings
$0.65/serving
Ingredients
1 cup whipping cream
1 cup milk
4 slices prosciutto or bacon, optional
12 store-bought chocolate shells, optional
Maple Sea Salt Blend, to taste
fresh mint sprigs, optional
Preparation
In a mixing bowl, combine Chocolate Pudding with whipping cream and milk. Beat with an electric mixer for one minute. Refrigerate for 10 minutes.
Meanwhile, heat a frying pan over medium heat. When warm, add slices of prosciutto. Fry until crisp, 2–3 minutes. Be sure to turn pieces over halfway through cooking. Cool on paper towels to absorb excess fat. Carefully break prosciutto into large pieces.
Scrape chilled mousse into a piping bag. Divide between chocolate shells. Place chocolate shells on small plates. Generously season with Maple Sea Salt. Garnish with prosciutto "frizzles" and a sprig of mint.
Nutritional Information
Per serving: Calories 100, Fat 7 g (Saturated 4.5 g, Trans 0 g), Cholesterol 25 mg, Sodium 40 mg, Carbohydrate 9 g (Fibre 0 g, Sugars 6 g), Protein 1 g.