Steamy Berry Good Oatmeal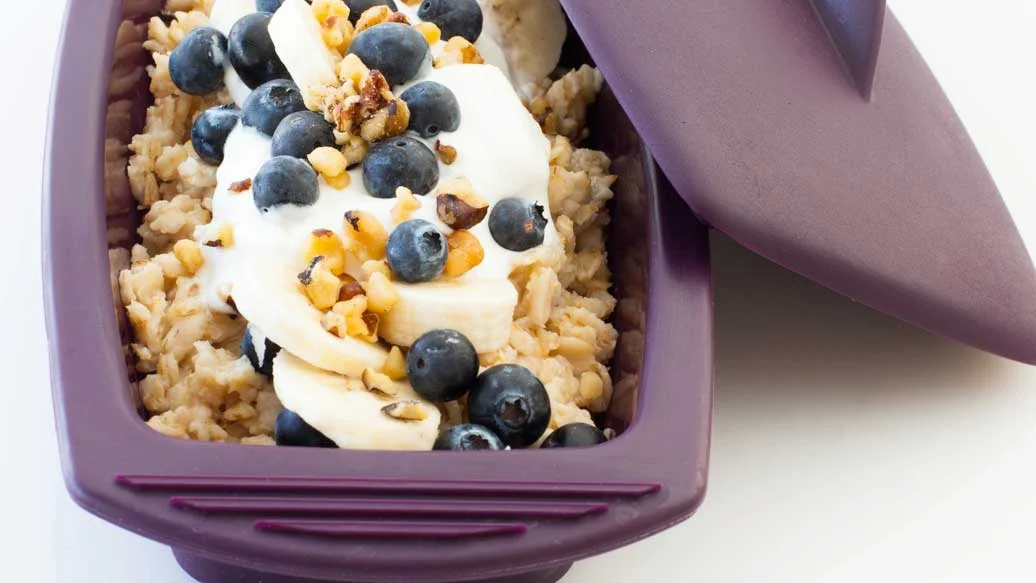 5 min
1 serving
$2.30/serving
This will get you through even the most challenging morning!
Perfectly Balance Your Plate
This is a perfectly balanced plate. 
Ingredients
2⁄3 cup 2% milk
1⁄3 cup quick oats
1 small banana
1⁄2 cup blueberries
1⁄4 cup 2% plain Greek yogurt
2 tbsp almonds or walnuts, optional
Preparation
In Rectangular Steamer, combine milk and oats. Mix well. Cover; microwave on high 1–2 min.
Meanwhile, slice banana.
Top oatmeal with banana slices, blueberries, and yogurt. Finish with nuts and sweet dip mix.   
Nutritional Information
Per serving: Calories 400, Fat 13 g (Saturated 3.5 g, Trans 0.1 g), Cholesterol 15 mg, Sodium 100 mg, Carbohydrate 56 g (Fibre 9 g, Sugars 18 g), Protein 18 g.