Quick Strawberry Shortcake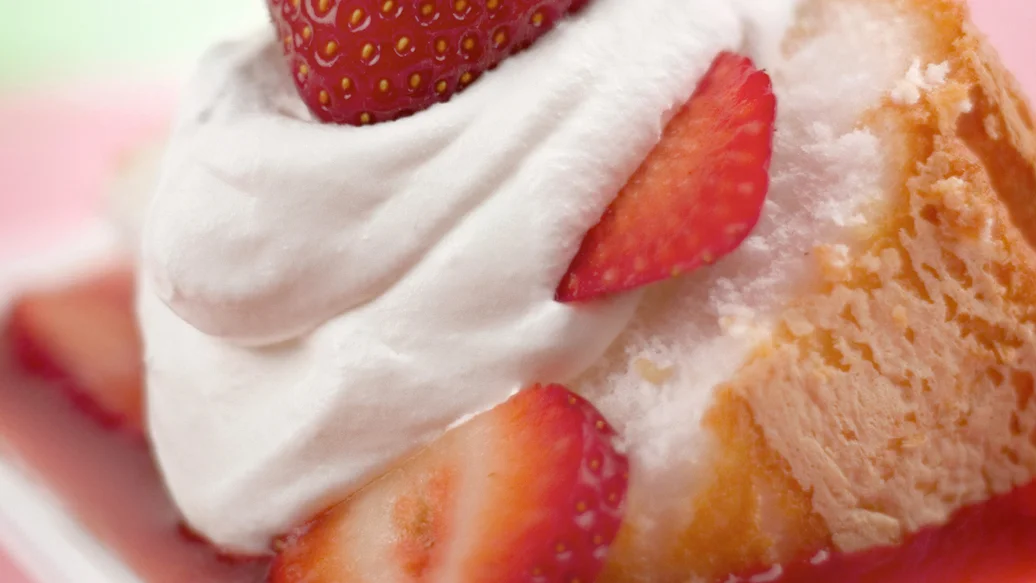 8 - 10 min
8 servings
$2.01/serving
Get ready to enjoy a delicious dessert that's both tasty and nourishing, starting with a store-bought angel food cake! Unlike traditional icing, yogurt adds a wholesome touch, with calcium, protein, and probiotics for gut health. And strawberries are packed with fibre, vitamin C, and antioxidants to boost immunity, promote healthy skin, and support heart health.
Ingredients
4 cups sliced strawberries
1⁄4 cup icing sugar
1 tbsp Summer Berry Dip Mix
2 tsp vanilla extract
1 angel food cake
2 cups vanilla yogurt
Preparation
Sprinkle sliced strawberries with icing sugar, dip mix, and vanilla extract. Toss to coat and let stand for 5 minutes to dissolve sugar.
Slice angel food cake in 8 wedges and place on individual serving plates.
Top each with 1⁄2 cup sliced strawberries and 1⁄4 cup yogurt.
Nutritional Information
Per serving: Calories 210, Fat 2.5 g (Saturated 1.5 g, Trans 0 g), Cholesterol 5 mg, Sodium 350 mg, Carbohydrate 42 g (Fibre 2 g, Sugars 16 g), Protein 6 g.