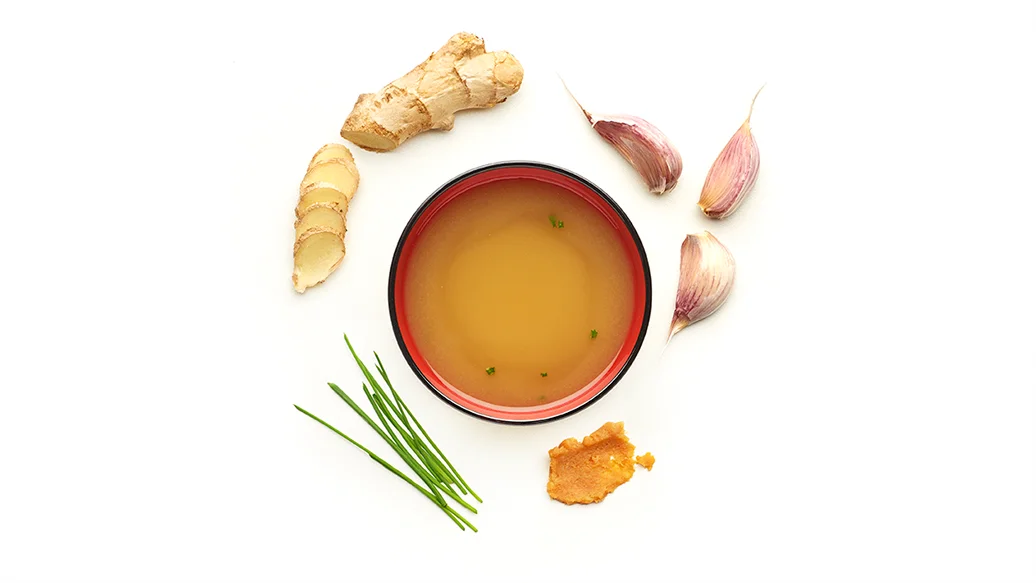 A convenient flavour foundation for noodle bowls, soups, sauces, rice, grains, and stir-fry. To make a traditional miso soup simply add small pieces of firm tofu and green onion, it's that simple!
Ingredients
1 1⁄2 tsp Miso Broth
1 cup boiling water
Preparation
For quick, tastes-like-homemade broth, simply stir broth mix into boiling water.
Nutritional Information
Per serving: Calories 15, Fat 0.3 g (Saturated 0 g, Trans 0 g), Cholesterol 0 mg, Sodium 150 mg, Carbohydrate 2 g (Fibre 0 g, Sugars 0 g), Protein 1 g.