Lightened-up Extraordinary Cheese Dip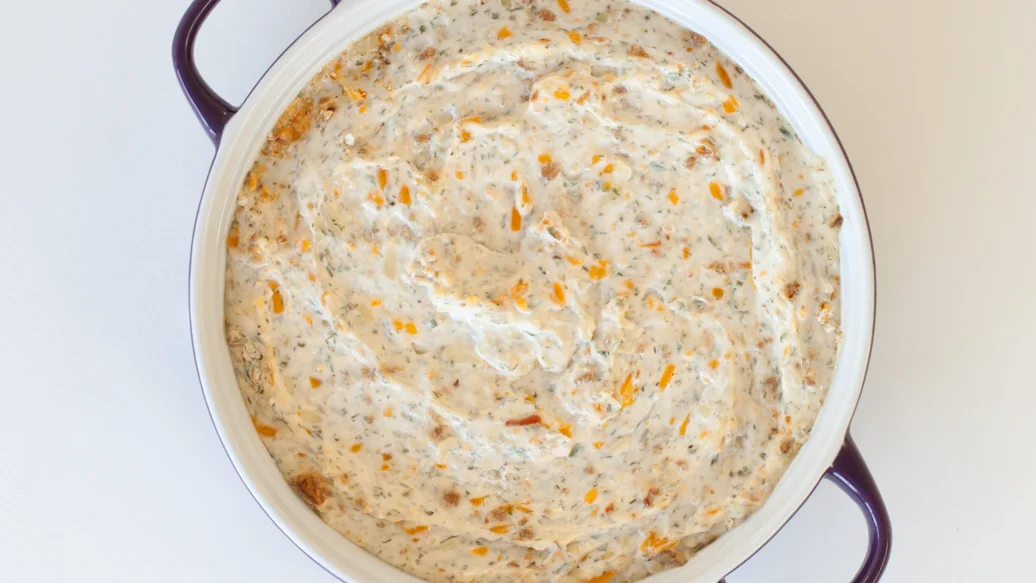 30 min
3 cups
$0.37/serving
Bestselling Extraordinary Cheese Dip™ lightens up on calories without sacrificing taste. Dip in today!
Ingredients
1 pkg (8 oz/250 g) low-fat spreadable cream cheese
1 cup low-fat grated mixed cheese
1 cup low-fat Greek yogurt
Preparation
Preheat oven to 350° F (175° C).
Combine all ingredients until well blended and spoon into a heat-proof serving dish.
Bake 20–30 minutes, or until heated through and bubbling.
Nutritional Information
Per serving (2 tbsp): Calories 35, Fat 2 g (Saturated 1.5 g, Trans 0 g), Cholesterol 5 mg, Sodium 80 mg, Carbohydrate 1 g (Fibre 0 g, Sugars 1 g), Protein 3 g.