Homemade Mulling Spiced Vermouth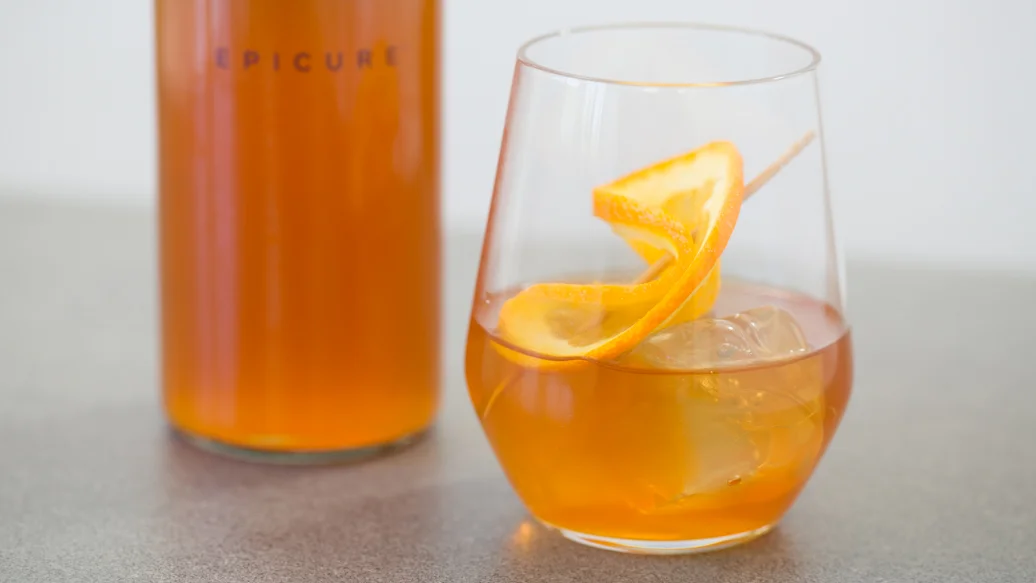 45 min
3 3/4 cups
$2.40/serving
Ingredients
1 orange
3 3⁄4 cups white wine
3 tbsp Mulling Spices
1 tsp Christmas Tea
1⁄4 cup sugar
1⁄4 cup water
1⁄2 cup sherry
1⁄2 cup brandy
Preparation
Using a Y-Peeler, peel rind off orange, taking as little pith as possible.
In a Multipurpose Pot - 8 cup, combine the rind with 1 cup wine, Mulling Spices, and tea. Bring to a boil and then remove from heat. Cool completely and then add remaining wine.
In a heavy-bottomed pan, heat sugar over medium-high heat and cook until it melts and turns to caramel. Let cool slightly. Add water.
Add the spice-infused wine set aside earlier. Pour it slowly into the pot of caramelized sugar syrup, stirring frequently to combine. Strain.
Add sherry and brandy, and then let cool in a fridge, preferably for 24 hours. Pour the cooled mixture into a bottle, seal, and store in the refrigerator. It will last for around one month.
Nutritional Information
Per serving (1/2 cup): Calories 140, Fat 4 g (Saturated 0 g, Trans 0 g), Cholesterol 0 mg, Sodium 5 mg, Carbohydrate 8 g (Fibre 1 g, Sugars 7 g), Protein 0 g.