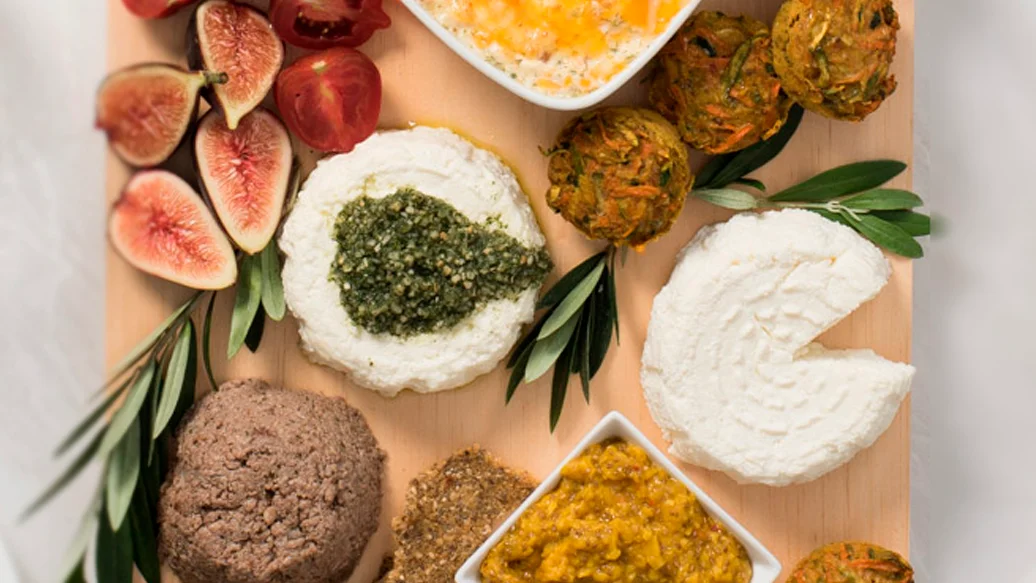 1 hour 45 min
1 cheese
$2.00/serving
Ingredients
4 cups milk or soy milk
2 tbsp lemon juice , or 1 tbsp + 1 tsp vinegar
Preparation
Pour your choice of milk into the bowl of the Fresh Cheese Maker and microwave on high for 12–14 minutes.
Remove from microwave with mitts. IMPORTANT: Take a spoon and gently tap around the edge of the bowl to ensure the milk separates from the sides.
Measure and add your choice of acid using the lid, then add seasoning and stir until mixed. Let rest for 30 minutes on your counter.
In your kitchen sink, pour the liquid and cheese from the bowl into the colander. With a spoon, pat down the top of the cheese to flatten it out evenly.
Place the colander in the bowl and top with lid. Put in your fridge to set for at least one hour.
Remove from fridge. On a plate, turn the colander upside down and gently press on the sides until the cheese releases. Enjoy your fresh cheese!
Nutritional Information
Per serving: Calories 0, Fat 0 g (Saturated 0 g, Trans 0 g), Cholesterol 0 mg, Sodium 0 mg, Carbohydrate 0 g (Fibre 0 g, Sugars 0 g), Protein 0 g.