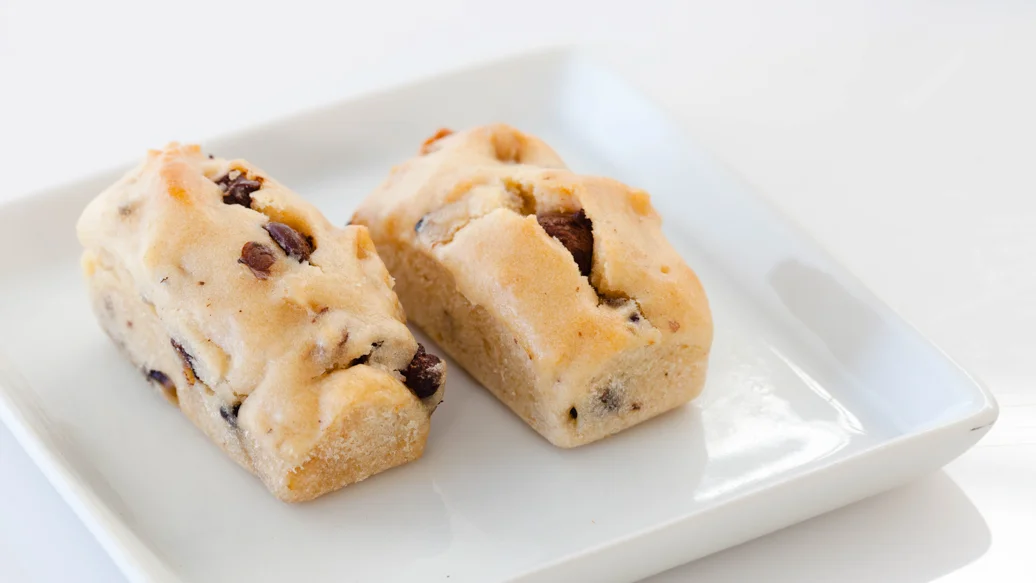 30 min
30 servings
$0.30/serving
Ingredients
1⁄2 cup vegetable oil
1⁄2 cup brown sugar
2 eggs
2 tsp vanilla extract
1 1⁄2 cups flour
1⁄2 tsp baking powder
1⁄2 cup chopped walnuts
1⁄2 cup semi-sweet chocolate chips
Preparation
Preheat oven to 350°F (180°C).
Place a lightly oiled Perfect Petites mold onto a Sheet Pan.
Whisk together first four ingredients.
Combine flour and baking powder, and gradually mix in.
Add walnuts and chocolate chips.
Evenly divide batter in Perfect Petites, about 1 tbsp per mold. Smooth tops.
Bake for 18–20 minutes.
When cool to the touch, flip mold onto pan and twist to pop out Blondies.
Nutritional Information
Per serving (1 blondie): Calories 120, Fat 7 g (Saturated 1.5 g, Trans 0 g), Cholesterol 10 mg, Sodium 10 mg, Carbohydrate 12 g (Fibre 1 g, Sugars 6 g), Protein 2 g.
Tips
The 4-in-1 Spice Spoon is perfect for dividing the batter in the Perfect Petites; use the back of the spoon to gently smooth the top of the batter for even baking.