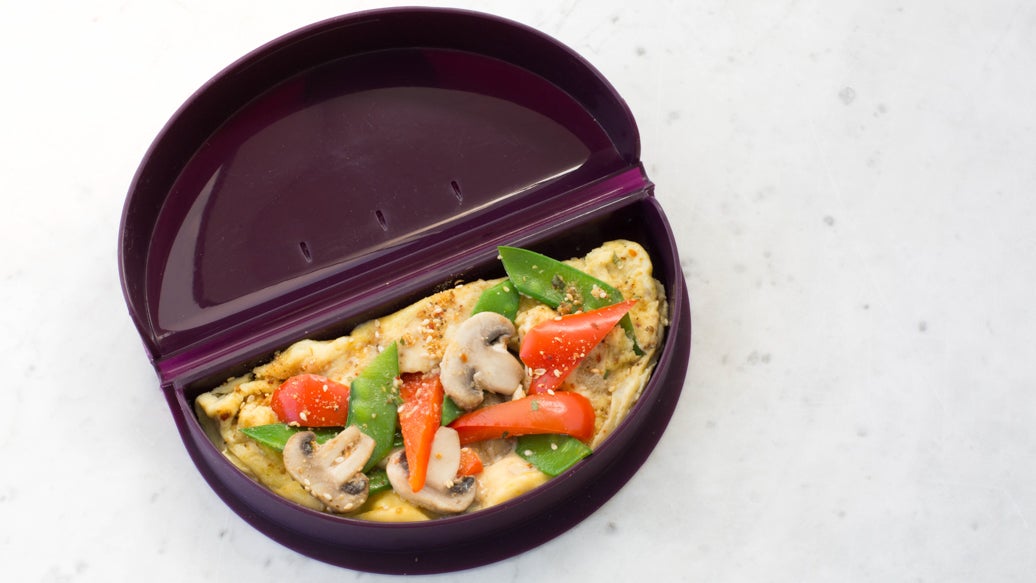 10 min
1 serving
$1.40/serving
Make healthy, fluffy, restaurant-quality omelets with less fuss.
Ingredients
2 eggs
2 tbsp milk
1⁄2 cup stir-fry vegetable blend, fresh or frozen
hot sauce, to taste (optional)
Preparation
Whisk eggs and milk until frothy. Pour into a lightly oiled Omelet Maker.
Top eggs with vegetables and Asian Stir-Fry Seasoning.
Close lid and microwave on high for 2–3 minutes.
Loosen omelet with a spatula, flip onto a plate and serve topped with hot sauce, if desired.
Nutritional Information
Per serving: Calories 260, Fat 13 g (Saturated 4 g, Trans 0 g), Cholesterol 490 mg, Sodium 220 mg, Carbohydrate 17 g (Fiber 4 g, Sugars 3 g), Protein 19 g.