10-Minute Silicone Steamer Granola Bars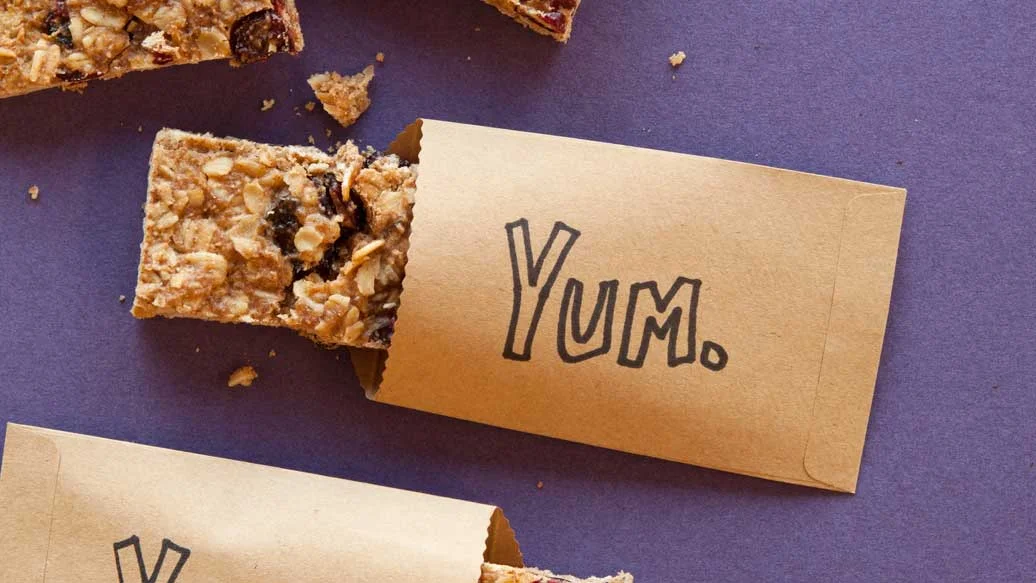 9 – 11 min
10 servings
$0.50/serving
Store-bought granola bars can be packed with sugar. Control your sugar intake by making these Bars easily at home.
Ingredients
1 cup quick oats
1⁄4 cup whole-wheat or gluten-free flour
1⁄4 cup chopped dried fruit, your choice
1⁄4 cup honey
1⁄4 cup nut butter, your choice
2 tbsp unsweetened applesauce
vegetable oil
Preparation
Combine first 4 ingredients in a medium-size bowl. Stir to blend and set aside.
Combine honey and nut butter in a small bowl and microwave for 30 seconds, until smooth. Add applesauce.
Add wet mixture to dry ingredients and stir quickly until well-combined.
Using basting brush, lightly brush a Rectangular Steamer with oil. Spread mixture evenly, pressing firmly to remove any air pockets.
Microwave, uncovered, on high for 2–3 minutes or until firm to the touch.
Let cool completely before cutting. Use a sharp or serrated knife to cut into bars. Store in an airtight container in the fridge for up to 1 week.
Nutritional Information
Per serving (1 bar): Calories 130, Fat 4.5 g (Saturated 0.3 g, Trans 0 g), Cholesterol 0 mg, Sodium 1 mg, Carbohydrate 20 g (Fibre 2 g, Sugars 10 g), Protein 3 g.
Tips
Mix 1⁄2 cup chocolate chips straight into the recipe. Or, once you have cut the Bars, drizzle with melted dark chocolate!