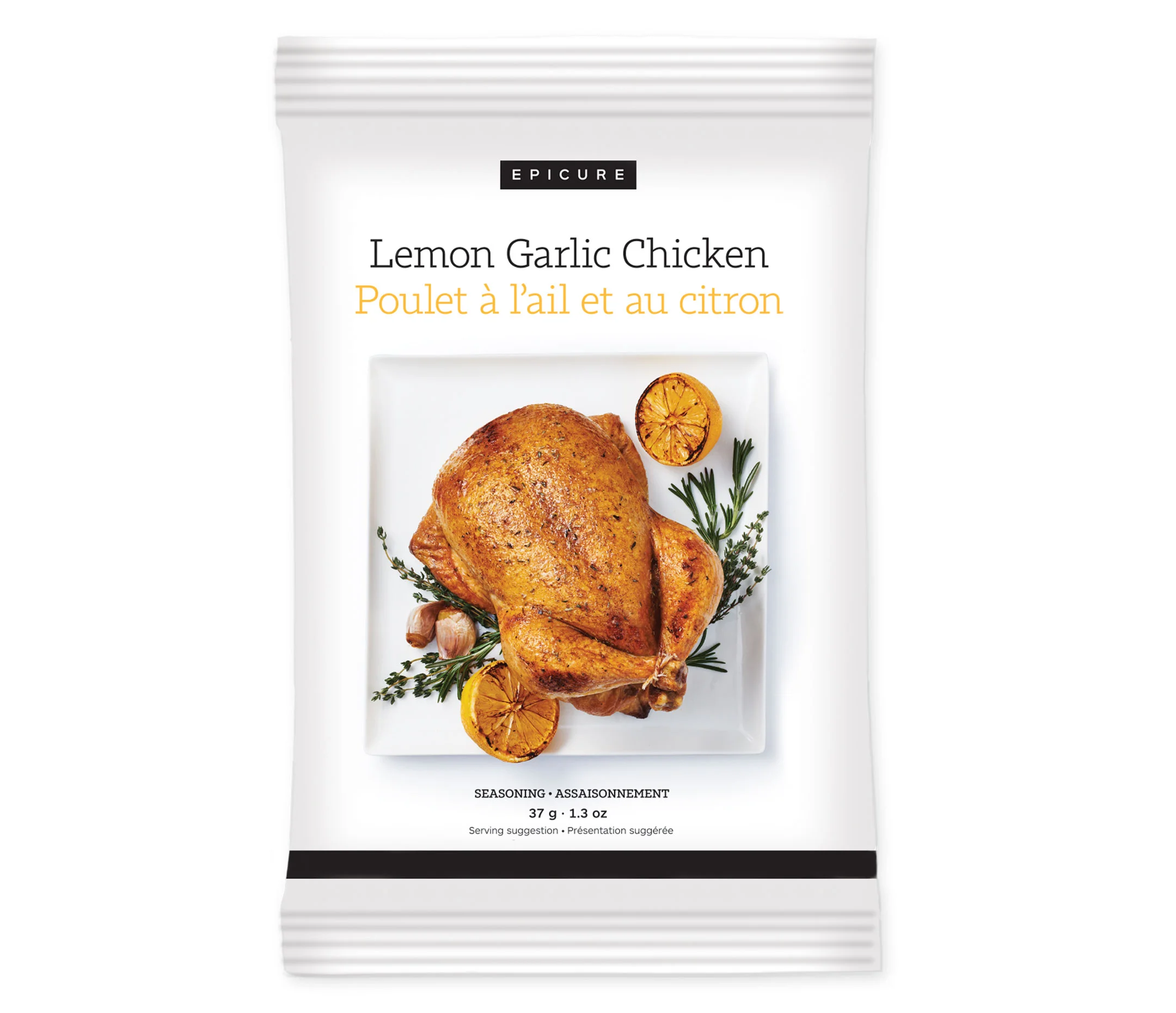 With just the right amount of garlic and a citrus squeeze, this seasoning makes it easy to cook a whole juicy chicken in the microwave in just 20 minutes using a Multipurpose Steamer. This is one of those 'set it and forget it' meals that works well for a weeknight dinner or a dinner party.  
A simple one-pot meal bursting with the flavours of garlic, organic lemon, rosemary, thyme, and sage.  
Prep Tips: 
Make Lemon Garlic Chicken in the microwave (20 minutes) or oven (70-80 minutes) 
Make it a Sheet Pan meal: Use chicken pieces instead of a whole chicken 
Keep it vegan: Use the blend to season veggies or tofu 
Oven method: Baste the chicken with drippings or melted butter throughout cooking  
Cook once. Eat twice. Enjoy roast chicken leftovers in salads, wraps, and bowls—and use leftover bones for nourishing bone broth! 
INGREDIENTS 
Organic lemon powder (organic rice and/or tapioca maltodextrin, organic lemon juice concentrate, organic lemon oil), garlic, organic cane sugar, corn starch, sea salt, citric acid, rosemary, sage, black pepper, thyme. 
All sources of maltodextrin used at Epicure are made with rice or tapioca. Epicure only uses gluten-free ingredients. 
We spend as much time thinking about everything we don't put in, as everything we do. See Our Good Food Promise and our Never-Ever List to see what you won't find in an Epicure ingredient list. 
Epicure is dedicated to sharing delicious meal solutions that use only real, whole ingredients you can trust, while never ever compromising on taste.
Epicure products are:
100% gluten free
Made in a nut-free facility (except coconut)
Free from corn syrup & hydrogenated fat
Free from artificial colours, sweeteners & preservatives
Sugar & sodium conscious
Made from ethically sourced ingredients
85% non-GMO Project verified
Learn more about our Good Food Mission and the Never-Ever List