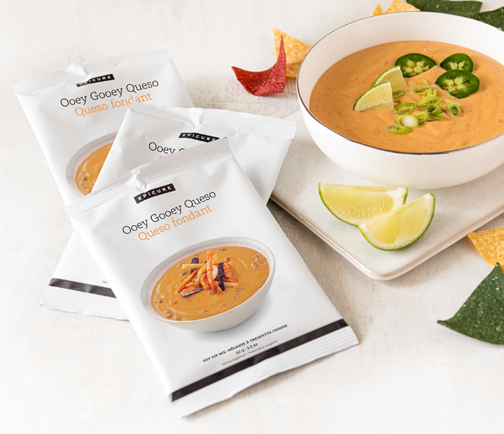 Gluten free
Nut free facility
May Taste Test—here for a limited time only.
This mild-tasting, cheddar cheese-based hot dip mix will satisfy the cheese lovers in your home!
Use this mix to create quick-and-easy delicious sauces to add ooey gooey goodness to your mealtime faves that will even have your kids eating their veggies.
Make family-friendly dips and sauces or spice it up with Chipotle Aioli Mix.
Become a monthly Taste Tester! We release a limited quantity of one brand spankin' new creation from the Epicure Test Kitchen every month. Purchase yours and be among the first to try these new products.
Tell us what you think! Share your feedback here.